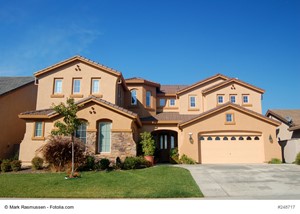 If you intend to sell your California luxury house in the near future, it generally is a good idea to craft an effective home listing. That way, you can increase the likelihood that your luxury residence will stir up interest from dozens of potential buyers, regardless of whether it's located in San Francisco, Los Angeles or elsewhere.
Ultimately, there are several must-have items to include in your California luxury home listing, and these are:
1. Details About Your Luxury House
No California luxury home listing would be complete without comprehensive details about the residence itself. Thus, you should try to include lots of information about your luxury residence to help buyers make informed decisions about whether to pursue your house.
When it comes to home details, it helps to be as specific as possible. For example, you may want to include the square footage of your Bay Area luxury residence. Or, it may be beneficial to offer details about the number of rooms in your luxury home, the size of each room and any recent home upgrades.
2. High-Resolution Photographs
A picture-perfect Golden State luxury home is a dream come true for many homebuyers. If you can capture the beauty of your California luxury residence in photographs, you may be better equipped than ever before to enjoy a fast, profitable home selling experience.
If you need assistance with getting pictures of your California luxury residence, you may want to hire a real estate photographer. This professional may be able to help you stage your residence and ensure you can display it in a positive light to buyers.
Of course, before you take photographs of your California luxury home, you should try to declutter and clean as much as possible. If you can use high-resolution photographs to show off the true essence of your residence, you can make it simple for buyers to envision what it would be like if they purchase your house.
3. Distinct Home Features
Does your San Diego luxury residence offer quick, easy access to the San Diego Zoo? Conversely, does your San Francisco luxury home deliver amazing views of the Golden Gate Bridge? Think about what makes your house unique and include this information in your home listing. By doing so, you can help differentiate your Golden State luxury house from the competition.
If you want extra help as you prepare a California luxury home listing, you may want to hire a real estate agent too. With a top-notch real estate agent at your side, you should have no trouble crafting an effective home listing.
A real estate agent will learn about your California luxury house and help you create a one-of-a-kind house listing. This housing market professional will even share your listing with prospective buyers in Malibu, San Jose and other cities and towns throughout the Golden State.
Ready to add your California luxury house to the real estate market? Consider the aforementioned factors as you put together your home listing, and you can boost your chances of a successful home selling experience.